We provide IP PCBs with our own technology for integrators and developers in engineering solutions, civil or commercial projects.
Our hardware and software technology is characterized by being flexible, certified in the EU and working in thousands of applications and products around the world.
Some applications of our technology include Access Control, Public Voice, Evacuation, Building Intercom, SOS Posts / Urban Security, Nurse Call Systems and many others.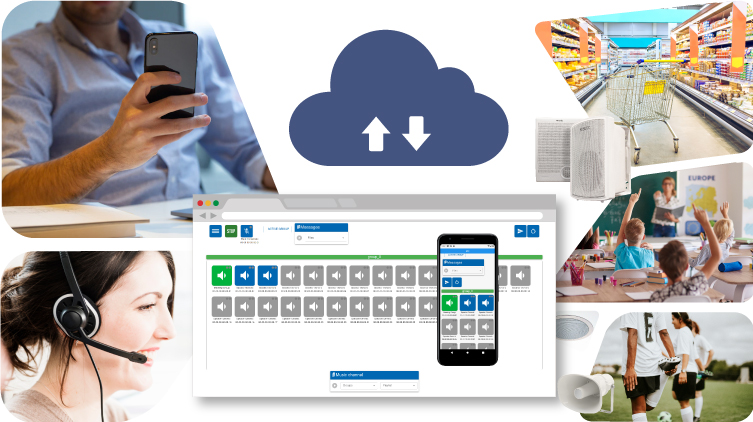 Paging in the Cloud
We provide the IP cards and our web software. Our software and protocols are compatible with the main market references but at a better cost for white label integrations, in addition to having our support and the possibility of customizing functions for a specific project.
Send alerts, messages, inject music, radio, pre-recorded evacuation messages, from a voice station (Web browser) and/or from our Mobile App that allows key personnel in permanent movement such as Preceptors, Supervisors, key security personnel to have the ability to send messages or use the system as a pager.
Our software allows you, in a simple interface, to identify if a speaker or group of speakers emits music or live messages, if the speaker has any anomaly and, unlike SIP calls, allows you to receive audio from various operators with different priorities.
IP Nurse Call System
We provide the electronics for the room IP callers and the software for the server with which the nursing staff supervises the hospital care in each area, communicates with the patient through audio data, nurses mark presence in the room, and much more. In addition, our systems are open to customized solutions.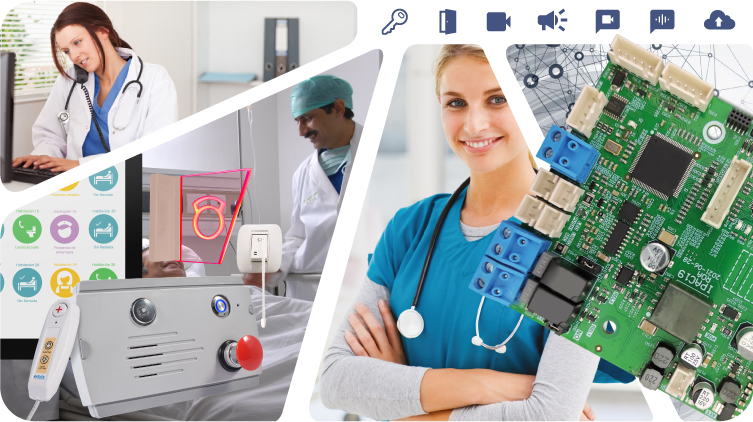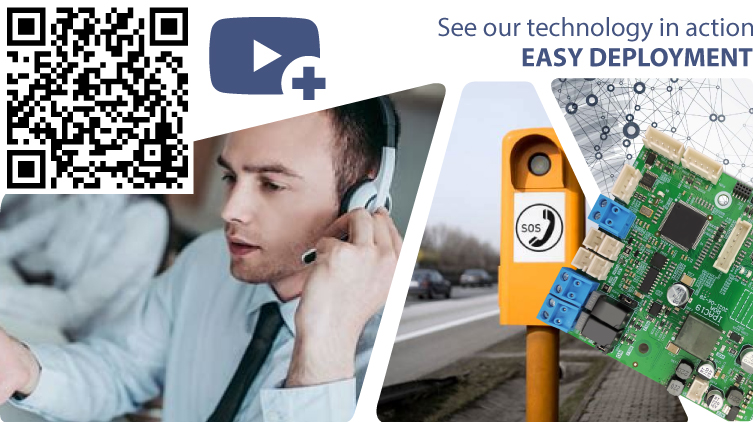 IP intercoms
We provide the electronics of the intercoms and the software for the server, adding third-party devices such as locks, sensors, panels, etc.
Schedule events, communicate different sections of a factory, branches, company areas, institutions and condominiums.
Attention & Paging
We provide the electronics for the intercoms and the software for the server, fully customizable and two-way, it can send audio and listen to a specific speaker, useful in SOS post applications, monitoring in addition to the classic paging utility in shops, malls, even in prison service where our system allows you to make speaker adjustments without the IT having to go personally to perform the technical service.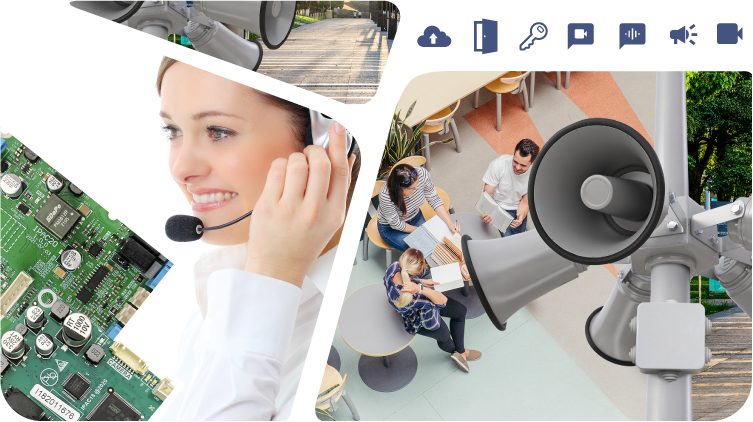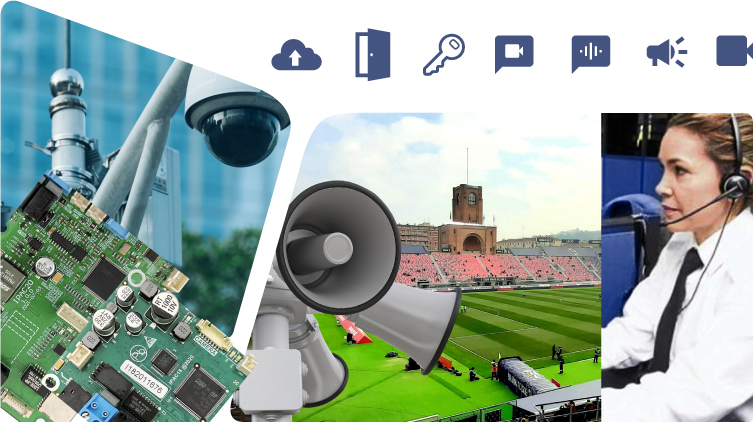 Announcement / Paging
Communicate large areas of public space, combine a monitoring system, manage spaces with massive attendance such as stadiums, redirecting people to the correct place or indicate how to act before a certain event. safeguarding the integrity of people or improving the service / experience of the attendees.